stervinou.com
>
JY's Weblog
> Mar 1 juil 2003
JY's Weblog
mardi 1 juillet 2003
I've seen Confessions of a Dangerous Mind tonight. Is it a real story?!



I found this old Tim Bray piece linked from his weblog homepage: Heavy Pixel Lifting. It deals with the long and tedious task of scanning old pictures to archive them digitally.
I did the same thing some weeks ago, and i'd be interested to hear from people who have a killer trick to automate this task.
Here is what i did so that it was a little bit not too slow: Canon Lide30 scanner (good scanner but the drivers and software are very very bad and you have to use photoshop on macosX) and VueScan. I used the default configuration in "archive" mode in VueScan, and created tiff and jpeg versions. the jpeg files are about 300ko and the tiff files are about 3Mo. These default resolutions seem OK and well (i printed some in a shop and they were very fine), i hope so because i don't want to scan them one more time.

VueScan automates the "save as" process so you just have to prescan, crop and scan.
Here is one example (resized for posting):
JY's guide to peace in the syndication world:
Don't attack anybody and don't reply to anyone's attacks
Understand that the roots of the fights are that some people have different goals for the formats at play (Simplicity at all price for some, or bootstrapping the semantic web for others)
Find a way to respect the different goals (it may not be possible but you should try hard)
Respect other people's opinions and other people's work
Back your ideas with code if possible (it helps keeping one's feet on earth)
Plant a tree :-)
Jon Udell:
Voices
.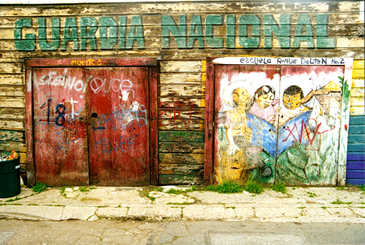 San Francisco, 2001, par Sébastien Drique.